COLDCUT are MATT BLACK and JONATHON MORE. Matt has a background in computers and biochemistry, Jonathon is a former silversmith and art teacher.
Having DJed at countless legendary London parties like FlimFlam and Bazooka Joe's, they met at Reckless Records, the cult shop that has since spawned other illuminati such as Kirk DeGeorgio and Patrick Forge. Their mutual interest in mixing led in Jan 87 to their first record, 'SAY KIDS, WHAT TIME IS IT?', acknowledged as the first UK DJ 'sampling' record , now worth 80UKP a copy and predating 'Pump Up the Volume' (which actually samples Say Kids.) After this, their notorious Remix for Eric B and Rakim's 'Paid In Full', brought major acclaim, and a U.K. top ten. Big Life Records were quick to spot a phenomenon, and launched their artists Yazz and Lisa Stansfield with Coldcut collaborations and productions 'Doctorin' the House' (no.6) 'The Only Way is Up (no.1 for 6 weeks), 'People Hold On'( no.11) and 'This is The Right Time' (no.12)
Eclectic remix and production credits include James Brown 'Payback Mix' as well as The Fall, Pierre Henry, Elvis Costello, Chibo Matto, Queen Latifah, The Wee Papa's, The Orb, Youssou N'Dour (with Daniel Lanois), Eurythmics, INXS, Izit, Lindy Layton, The Boo Yaa Tribe, Dorothy Masuka, They Might Be Giants, Bassomatic, Blondie & The Black Sheep. In 1990 they were nominated for 'Producers Of The Year' at the B.P.I Awards.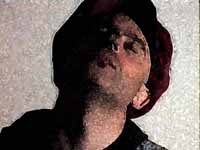 Television and radio credits include various TV themes, and jingles and the news theme for KISS FM. COLDCUT also host their own weekly Saturday night show on KISS: between 1 & 3 am ' SOLID STEEL' has a justified claim to supply "the broadest beats in London". In 1996 the show won a prestigeous Sony Radio Award. Other Radio credits include 2 programmes for Radio 1 called Interactive Futures (both chosen for pick of the week on Radio 4), Festival, Nova and NETWORK 21.
Coldcut along with zippies HEX have been at the forefront of developments in new computer techtainment. From the video sampling eco-friendly game 'Top Banana', and 7 groundbreaking interactive music CD+ releases, to art installations for 2 major galleries, and promoting VJing as a club artform, Hex are the multimedia analog for Coldcut's sound hacking. See Hex pages.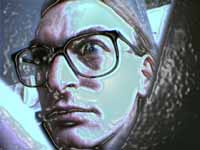 In 1994 Coldcut left Big Life and released the critically acclaimed album 'Philosophy' on Arista. Containing singles "Autumn Leaves" & "Dreamer". Coldcut's choice of Mixmaster Morris to remix the former led to an interpretation swiftly canonized as an Ambient classic. Throughout Coldcut have maintained their commitment to the DIY & independent ethic. After the uncomfortable period under pressure from Big Life and later Arista to deliver more pop hits, they formed NINJA TUNE/NTONE to provide a no bullshit outlet for their own music; Ninja has since evolved into a rated underground label often credited with 'inventing' the 90s triphop style, although Coldcut maintain that no-one 'invents' anything. Ninja artists like DJ Food, Up Bustle and Out, The Herbaliser, and Funki Porchini have grown with the label. Now with a strong team of Ninjas about them, Coldcut are more able to concentrate on the music THEY want to make.
Late 1996 saw the release of '70 Minutes of Madness' the Coldcut mix for Journeys By DJ. This mix was universally acclaimed as setting a new standard for mix CDs in terms of eclectic music selection, and general turntable & multitrack tricknology. Once again Coldcut find a way with 5th dimensional funky new styles to keep DJ culture fresh. The next Coldcut album will be released on Ninja Tune in 1997 provisionally entitled 'Back By No Demand'- it will include a CD-ROM featuring several videos and interactive programs for audiovisual fun and creativity.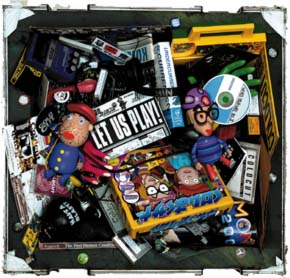 On September 8th 1997 Coldcut release their 4th album, their first on their own label, Ninja Tune. Now Coldcut are about to unleash their new album, and very definitely the closest to their heart. A single - "More Beats And Pieces" - a radical celebration of their 80s classic, is released early August. It is a stunning demonstration of their mixing skills, and an instatnt chemical monster, including diverse versions from Tortoise, T Power and Kid Koala. The album, provocatively titled "Let Us Play", features collaborations with highly political ex Dead Kennedy Jello Biafra, legendary funk drummer Bernard Purdie, rising stars Jimpster, activist Bongo, poet Salena saliva, and - one of Coldcut's biggest inspirations - Steinski. The album comes with a free cd-rom, developed by Hex. It features videos of 8 tracks, related info, games, and iconoclastic music creation toys. What you see is what you hear.
In a decade that has seen hiphop, house, techno and jungle cross over to the mainstream, Coldcut, who catalysed the invasion of the charts by electronic music in the mid-eighties, are still showing the way. The unexpected variety of collaborators on the album gives fresh meaning to the fashionable notions of eclectism and political awareness, and the revolutionary CDplus & CD-Rom formats shows the way for the next century. "Ahead of our time"? Yes mate.

Still need more info? Visit Ninja Tune