MICHAEL BROOK - Biography
---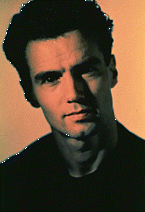 Michael Brook was born and raised in Toronto, Canada. He studied electronic music, the arts and African influence on American music at York University, Toronto. It was there that he first met the world music trumpeter and minimalist Jon Hassell, with whom he later toured, and through whom he met Lamonte Young under whom he studied Indian music.


He achieved Canadian fame in the late 1970's by playing guitar with the successful pop band Martha and the Muffins. His involvement with the group came via their producer Daniel Lanois, with whom he worked as house engineer in the famous Lanois brothers' Grant Avenue recording studio in Hamilton, Ontario. It was during this period that he also met Harold Budd and Brian Eno (he helped Brian Eno make videos in an artist's video facility which he had set up in Toronto, in return for which, Brian Eno helped Michael with his music) It was these associations that led to Michael's name cropping up on such albums as Eno's On Land (1982), and Hassell's Magic Realism (1983).


In 1985, Michael's first solo album Hybrid, with contributions from both Brian Eno and Daniel Lanois, was released on EG Records to great critical acclaim. A tour de force, Hybrid is still pointed to as one of the great ethnic/ambient works of the mid-1980s, and has recently been re-issued on CD. His second solo album Cobalt Blue was released in 1992 by 4AD Records; this was followed shortly afterwards by a limited edition live album Live at the Aquarium, recorded at The London Zoo Aquarium on the occasion of the press reception to launch Cobalt Blue.


Between 1984 and 1989, Michael helped Brian Eno develop video sculpture and sound installations in Italy, Germany, Canada, Sweden, Holland, Japan, Australia and the United States of America. These included detailed design and development of custom sound and lighting controllers.


In 1986 Michael collaborated with U2 guitarist, The Edge, on the soundtrack to the film "Captive". This was an important recording in that it was the first solo outing to come from the U2 camp and introduced vocalist Sinead O'Connor to the world at large.


In addition to Michael Brook's work as a musician, he has produced recordings for other artists, notably Roger Eno, Pieter Nooten, fellow Canadian Mary Margaret O'Hara, the British band Balloon, and The Pogues.


In 1990, Michael produced two of the year's most acclaimed world music albums. Set by Youssou N'Dour, and Mustt Mustt by Pakistan's Nusrat Fateh Ali Khan. These albums were voted number one and two respectively in the Guardian newspaper and Rolling Stone Magazine's Pick Of The Year 1990 and where included in many other year end 'best of' lists, including those in the Observer newspaper and Q Magazine.


Other world music production credits include the 1991 album by the Algerian singer Cheb Khaled (a co-production with Don Was) and albums by the Indian electric mandolin player U Srinivas and the Armenian dudek player Gasparayan.


During 1992, Michael returned to film music, composing and playing the score for the Academy Award nominated documentary film "The Fires of Kuwait". His score for this film received acclaim from both critics and public alike.


Michael also served as guest musician on the 1991 album by Rain Tree Crow, a one-off group comprising David Sylvian together with the other three former members of Japan, and on Taxi, the 1993 release by Bryan Ferry.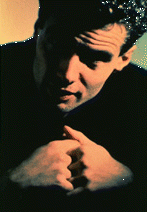 His recent live work has included the Mustt Mustt Collaboration with Nusrat Fateh Ali Khan at the Time Zones Festival, Bari, Italy in July 1991, and his solo tour in 1992 which included numerous dates in Europe and in the United States, where he opened for John Cale. In October 1993, he joined David Sylvian and Robert Fripp on their "Road to Graceland '93" world tour, where he performed solo as special guest to open the show before joining Sylvian and Fripp as a band member for the main set.

In recent years, Michael has worked at Real World Studios in England, producing and recording. The album Dream with Indian electric mandolin player U Srinivas is an experimental collaboration with Jane Siberry and Nigel Kennedy. Night Song was released in February 1996 and is another collaborative work with Nusrat Fateh Ali Khan. On both these albums Michael takes the roles of producer, composer and player.

Toward the end of 1995, Michael was enlisted by film director Michael Mann, to work on the soundtrack of his latest film "Heat", starring Al Pacino and Robert De Niro. The success of this project led him to be invited to compose the musical score for the directorial debut of Academy Award winning actor Kevin Spacey (Usual Suspects). The movie is titled "Albino Alligator" and stars Matt Dillon, Gary Sinise and Faye Dunaway. Michael is currently producing the new Julia Fordham album for Virgin Records.

MICHAEL BROOK discography
---
NIGHT SONG.....Nusrat Fateh Ali Khan & Michael Brook 1996
Producer, Player (Guitar)
Compositional contribution


HEAT (Film) Michael Brook 1995
Select cues, song
contribution to soundtrack


MARIA......Jane Siberry 1995
Mixed select tracks


DREAM.....Michael Brook, U. Srinivas 1995
Composer, Producer, Player


THE LAST PROPHET.....Nusrat Fateh Ali Khan 1994
Producer


RAMA SREEMRAMA.....U. Srinivas 1994
Producer


MOON SHINES AT NIGHT.....Gasparayan 1993
Producer


WAITING FOR HERB.....The Pogues 1993
Producer, Player (Guitar)


TAXI.....Bryan Ferry 1993
Player (Guitar)


WHEN I WAS A BOY.....Jane Siberry 1993
Producer, Player (1 track)
Re-mixer (3 tracks)


FIRES OF KUWAIT.....Michael Brook 1992
IMAX Film Soundtrack


LIVE AT THE AQUARIUM.....Michael Brook 1992
Composer, Player, Producer


COBALT BLUE.....Michael Brook 1992
Composer, Player, Producer


GRAVITY.....Balloon 1991
Producer, Player (Guitar)


KHALED.....Cheb Khaled 1991
Producer, Player (Guitar)


RAIN TREE CROW.....Rain Tree Crow 1991
Player (Percussion, Treatments, Infinite Guitar)


SHAHBAZZ.....Nusrat Fateh Ali Khan 1990
Producer


MUSTT, MUSTT.....Nusrat Fateh Ali Khan 1990
Producer, Player (Guitar)
Compositional contribution


SET.....Youssou N'Dour 1990
Producer


MUSIC FOR FILMS II.....Brian Eno/ Daniel Lanois 1988
Producer, Player, and Others
Composition contributions


MISS AMERICA.....Mary Margaret O'Hara 1988
Producer


BETWEEN TIDES.....Roger Eno 1988
Producer, Engineer


THE CAPTIVE.....The Edge 1987
Film Soundtrack with Michael Brook


SLEEPS WITH FISHES.....Pieter Nooten / 1987
Producer, Player, Engineer Michael Brook


HYBRID.....Michael Brook 1985
Composer, Producer, Player


ON LAND.....Brian Eno 1984
Player (Guitar)


POSSIBLE MUSICS.....Brian Eno & Jon Hassell 1980
Player (Bass Guitar)


VERNAL EQUINOX.....Jon Hassell 1976
Engineer

---